Jan, 2021
Beamex releases update for its subscription-based calibration software LOGiCAL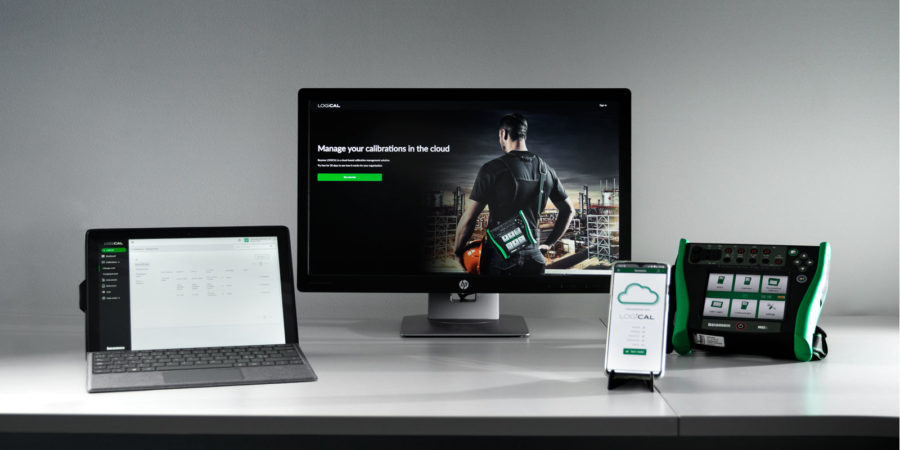 Beamex LOGiCAL, launched in mid-2020, is a modern subscription-based (SaaS) calibration software solution that helps companies streamline and digitalize their calibration processes. The software synchronizes with Beamex documenting calibrators and supports the Beamex bMobile calibration application. LOGiCAL is the culmination of Beamex's 40 years of experience in developing calibration software.
In the six months since its launch, LOGiCAL has already achieved tremendous success, with hundreds of users from companies of all sizes completing thousands of calibrations with the help of the software. 
As evidence of Beamex's commitment to continuously developing LOGiCAL, a new update (2.0.2) has being released that introduces several improvements requested by users. These include improvements to calibration certificate layout and IDs, upgrades to work management and instrument data management, subscription enhancements, enhancements to mobile device synchronization. With the support there are over ten user-interface languages, and more to come. In total, the update introduces almost 20 improvements and some fixes.
"The cost for LOGiCAL scales based on how much you calibrate, which makes it easy to understand and budget for. The price consists of a base subscription fee plus a fixed cost for each calibration result that is uploaded. We have also integrated the option to buy online, which means that you can adjust your plan whenever you wish. Since Beamex is hosting the service, you will not need to invest in comprehensive IT infrastructure. Basically, you just sign up and start using it, which has been made even easier with a free trial," highlights Jonas Heinola, Commercial Manager for LOGiCAL.
LOGiCAL communicates with calibrators and mobile phones/tablets, allowing seamless movement between on-line and off-line environments and enabling a digital calibration process even when there is no access to the internet. The software uses web service technologies that enable calibrations to be configured and performed using any device with a web browser connected to the internet. LOGiCAL is compatible with most browsers.
"We are excited to bring truly revolutionary technology to the market that delivers a very high value to customers that are currently using a pen and paper or manual processes for calibration. LOGiCAL makes it easy and inexpensive for everyone to take their first steps towards a streamlined and digitalized calibration process," says Jan-Henrik Svensson, CEO of Beamex Group.
Learn more about LOGiCAL
About Beamex:
BEAMEX is a leading worldwide provider of calibration solutions with the sole purpose to create better ways to calibrate for the global process industry. Beamex offers a comprehensive range of products and services — from portable calibrators to workstations, calibration accessories, calibration software, industry-specific solutions and professional services. Through Beamex's subsidiaries, branch offices and an extensive network of independent distributors, their products and services are available in more than 80 countries. Beamex has more than 12,000 customers worldwide.