Jan, 2021
Beamex MC6-T temperature calibrator receives innovation award from French magazine Mesures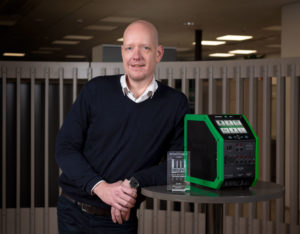 For 25 years the editorial staff at French magazine Mesures have judged the year's best technical innovations in categories that reflect the range of topics covered by the magazine. This year the Beamex MC6-T temperature calibrator was awarded the top prize in the physical measurements' category as the most innovative product of 2020.
The Beamex MC6-T is an extremely versatile portable automated temperature calibration system. It combines a state-of-the-art temperature dry block with a Beamex MC6 multifunction process calibrator and communicator technology. This gives it a versatility unmatched by other temperature calibrators on the market.
"We are very proud that the judges at Mesures recognised the unique innovation at the heart of the Beamex MC6-T, its originality and the significant advantages it brings to users. The product's superior metrological specifications and performance combine temperature generation and measurement with electrical, temperature and pressure calibration capabilities and field communicator functionality. This provides customers with a range of high-quality features in just one device," explains Jan-Henrik Svensson, CEO at Beamex.
Link to the Mesures magazine: http://www.mesures.com/
Learn more about Beamex MC6-T
About Beamex:
BEAMEX is a leading worldwide provider of calibration solutions with the sole purpose to create better ways to calibrate for the global process industry. Beamex offers a comprehensive range of products and services — from portable calibrators to workstations, calibration accessories, calibration software, industry-specific solutions and professional services. Through Beamex's subsidiaries, branch offices and an extensive network of independent distributors, their products and services are available in more than 80 countries. Beamex has more than 12,000 customers worldwide.