June 11, 2019
Beamex scholarship awarded to deserving students
Enrolled in the California State Polytechnic University Pomona, College of Engineering Program
Recently, two scholarships totaling close to $10,000 were awarded to California State Polytechnic University, Pomona engineering students during the College of Engineering Scholarship Luncheon. The students were selected for their strong academic performance and financial needs. The scholarships were funded by the Beamex Annual Calibration Exchange.
Crystal Sandoval, 3.95 GPA, Cal Poly Civil Engineering Major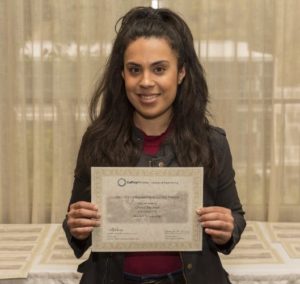 "As a low-income, female Latina pursuing a STEM career, I faced an array of challenges in my life. Ironically, one of my biggest obstacles was in academics. I started the year with zero dollars in my bank account and a low GPA, but with a different mindset, I worked full time to help out with the family's household expenses while attending college full time. I share my story and tell college students that failure should not be taken lightly – a person only fails when they give up. Thank you for taking the time into organizing this scholarship and awarding it to me. I feel extremely honored and happy to be part of the engineering community and I hope to continue being an exemplary student, person, and future engineer."
 Sepehr Ramshini, 3.92 GPA, Construction Engineering Management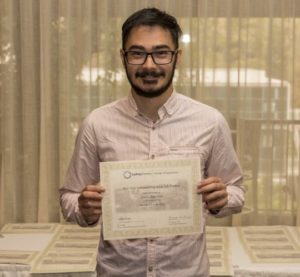 "My parents always encouraged me to go to college because no one else in our family has gone before. The main reason that we immigrated to the U.S. was because of my desire to go to the best universities. They have always done their best for me to ensure I am going to be successful in my life and career. They made sacrifices and chose to leave their family, friends, and comfortable life behind. I understand that they only made these sacrifices for me so I can be the first person in my family to attend college. I would like to have my own firm, after gaining enough experience and finishing my education. I want to achieve happiness and help others to achieve it with me."
BEAMEX is a leading worldwide provider of calibration solutions with the sole purpose to create better ways to calibrate for the global process industry. Beamex offers a comprehensive range of products and services — from portable calibrators to workstations, calibration accessories, calibration software, industry-specific solutions and professional services. Through Beamex subsidiaries, branch offices and an extensive network of independent distributors, their products and services are available in more than 80 countries. Beamex has more than 12,000 customers worldwide.
###